LUBRICANTS | HYBRID: Water/Silicone-Based
Hybrid lubes combine the slickness of silicone-based lube and the smoothness of water-based lube. Perfect when you'd like the best of both worlds. And now, you can experiment and explore without investing in an entire bottle! Choose a convenient single-use pack or two...and find the lube you love.
PERFORMANCE TIP: only a drop or two inside of the condom will increase his pleasure, while more generous application is necessary outside of the condom.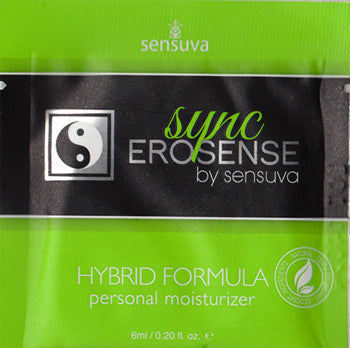 no reviews
Sync Into Sexual Harmony Sync Erosense by Sensuva is a...