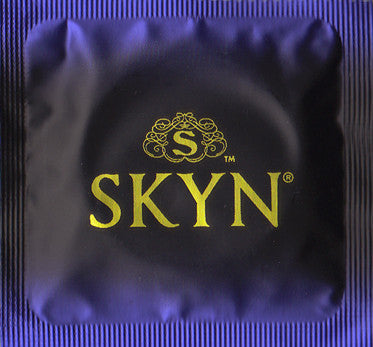 SKYN: Now Ultrathin.



SKYN Elite is the newest condom from Lifestyles popular SKYN line to hit the market. 10% thinner than other polyisoprene condoms, expect more sensitivity than ever before.  Polyisoprene – a scientifically formulated non-latex material that provides a softer, more natural feel than latex (combining the strength of latex with the sensitivity of a much thinner condom).

While they are ideal for people with latex allergies or latex sensitivity, many couples prefer them to latex condoms altogether. Lifestyles (aka Manix in Europe and Ansell in Australia) are produced to the highest global standards.

Try one today. You won't regret it.
Reviews for
Lifestyles | SKYN Elite - BRAND NEW!!