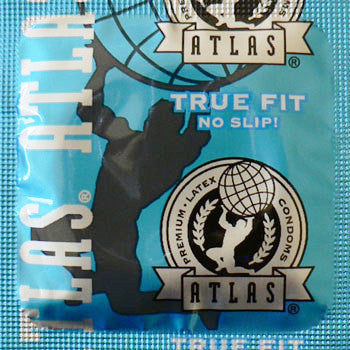 Comfortable, Secure Fit
Atlas True Fit condoms feature a contoured shape and a snug, secure fit.
Shorter and narrower than your standard condom, they are lubricated for
extra glide and enhanced enjoyment, the contoured head offers increased
sensation and sensitivity while the tailored shaft offers a secure and tighter fit.
You'll find this is a basic smaller condom.

Atlas condoms are produced to the highest global standards.
Reviews for
Atlas | True Fit