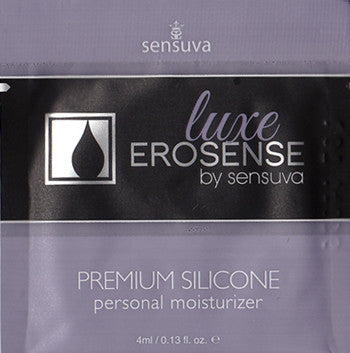 Sexy Lucious Luxury
Erosense Luxe, a premium silicone lubricant by Sensuva, made with all natural ingredients that are organic, food-grade, EcoCert and EU certified. Made from the highest medical-grade blend of three different silicones, Luxe offers the perfect, long lasting smooth consistency and is never tacky or sticky. An ideal alternative to massage oils, this lube is body safe and waterproof, making it an essential companion to erotic water play.
Vegan friendly. Glycerin and paraben free.
Available in .20oz (6ml) foil packets and a 4.2oz (100ml) bottle.
Reviews for
Sensuva | Erosense: Luxe
There are no reviews for this product yet.